Tuesday, September 23, 2008
1:37 PM | Posted by Canadianladybug |
|
Edit Post
... MY NEW OFFICE!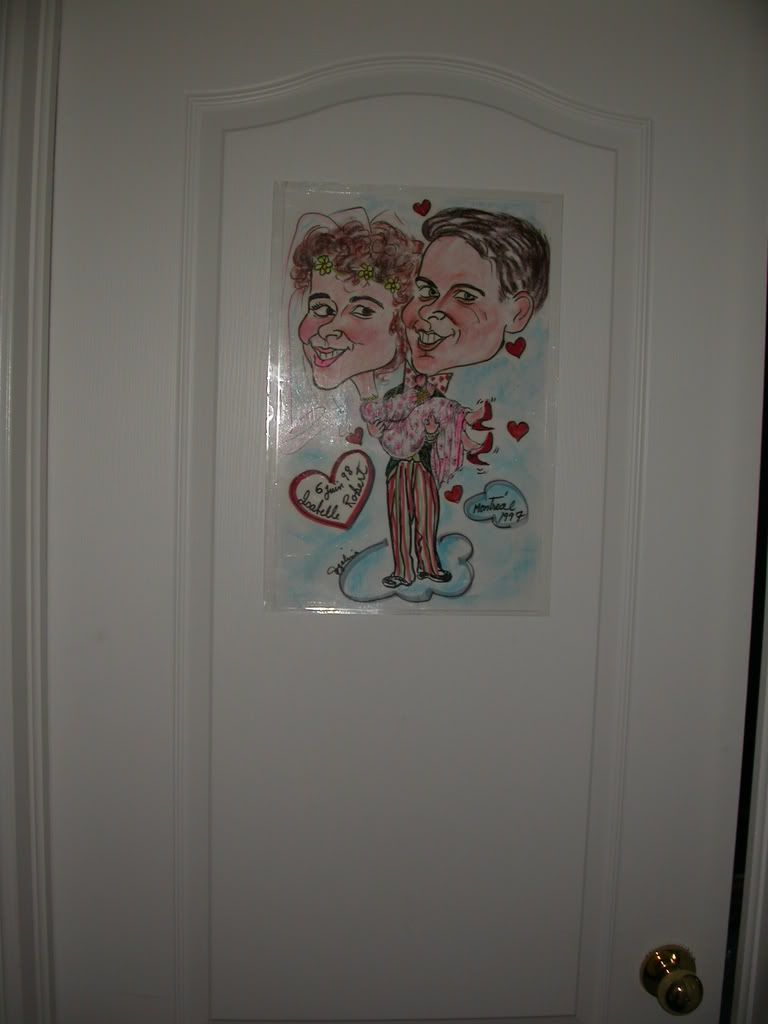 This is the door. I decided to put a caricature we had done back in 1997 as a celebration for our engagement! Not sure how long it will stay there but for now I think it is cute.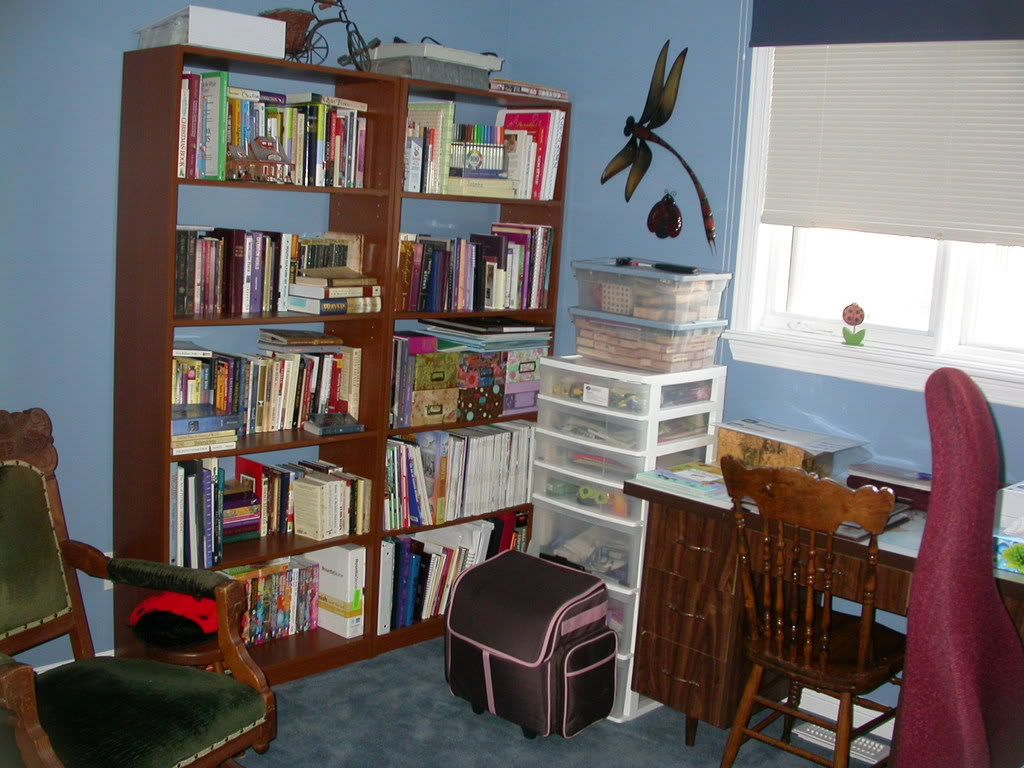 Opening the door you see this section of the room. My bookshelves and an old desk that my husband used to have when he was younger with the map of Canada on it (an old version - since then Nunavut has appeared on the maps). This desk is where I will do card making and scrapbooking.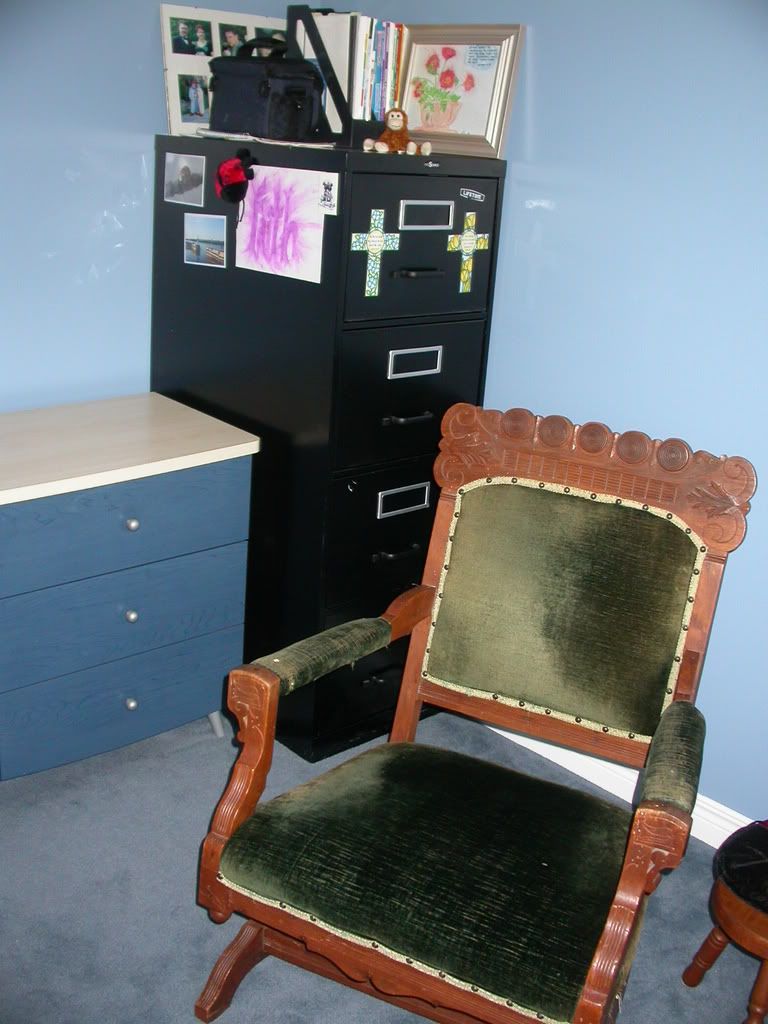 The filing cabinet and my reading chair... This chair belonged to my parents when they got married. Now it is mine and in need of upholstery. But it is so comfy! Love it! The desk that you see is Dominic's clothes desk - we need somewhere to put it that is close to his room.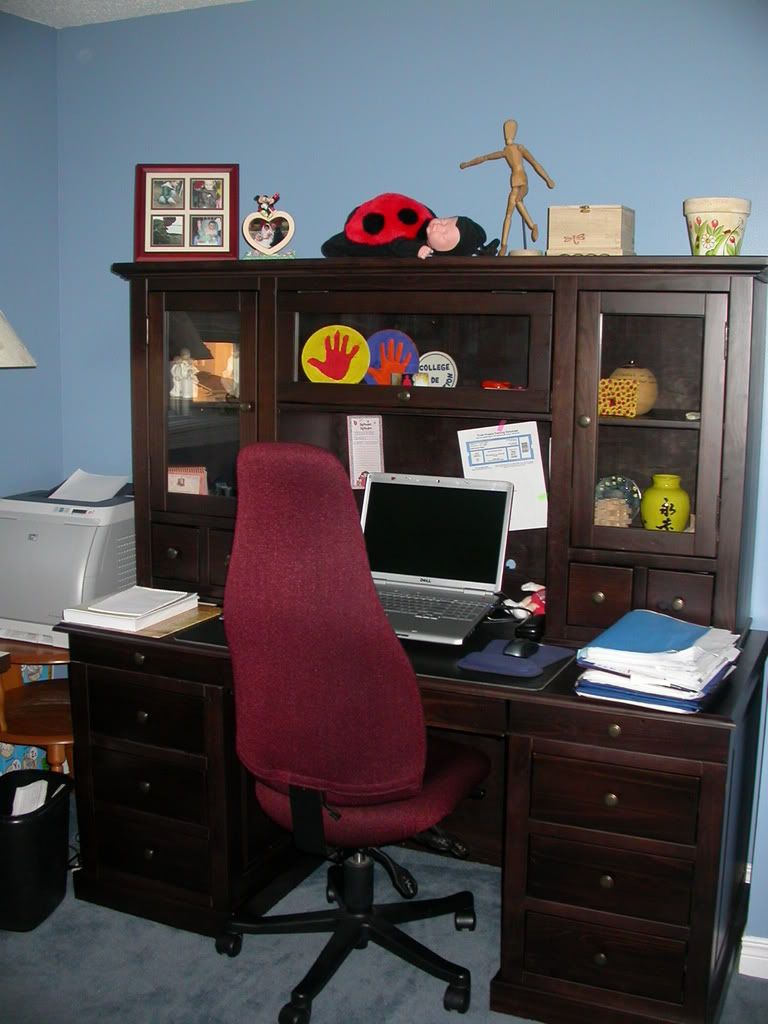 Finally my other desk which was initially bought for hubby but it was giving him back pain so I got it! I love it. The stack of paper on the right is not misplaced - it's a reminder that I have to finish the business year-end accounting (all the expenses and so on are in there...). I need to get that finished ASAP.
Honestly I have blessed 100%. Now I just have to finish emptying the old office so that we can paint it and set up the room for the kids to do their homework - the dining room is just not working for us anymore.
If only we wouldn't have the nagging idea of potentially moving... after all that work we have put in our house ie basement finished, my new office and eventually the schoolroom... but hey God's plan is bigger than ours right?
Labels:
Being thankful...