Sunday, October 14, 2007
Wondering what I am talking about? H.E.A.T. Worship House is having it's first event. See the poster we got made by our graphic designer...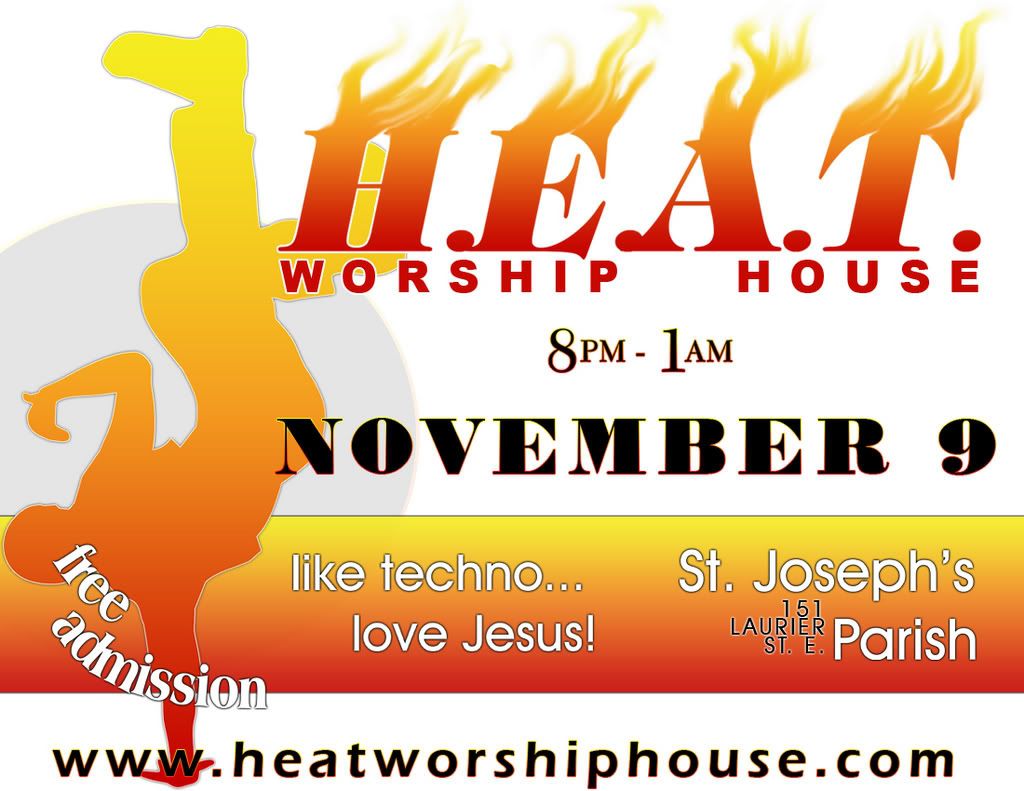 We are quite excited about it... We also have a christian radio passing an Ad for the event. I am trying to figure out how to incorporate this mp3 in my blog so that you can listen to it... not sure I will figure it out but hey it's worth trying...
Check out the website: www.heatworshiphouse.com !
Welcome
Personal blog of a homeschool family. We love to travel with our RV when we can. Fishing, discovering new places, photography are some of our favourite activities!


Blog Archive